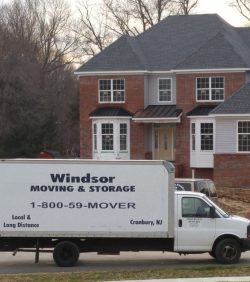 Often, moving is about more than packing a few neat boxes and putting everything on a truck. There are large objects, sensitive items, odd shapes and heavy things to consider. It takes a careful, professional approach to get everything safely loaded and ready for transport. At Windsor Moving Company Inc, we're ready for anything.
Our moving help experts have seen and dealt with it all—from entire truckloads of moving boxes to antique furniture. You won't find more qualified or capable piano movers and furniture movers in Cranbury, East Windsor, Applegarth, Middlesex County, Mercer County, or Princeton Meadows, NJ!
Some of our complete moving capabilities include:
Packing: Trying to put your entire home in boxes isn't easy. Our team can tackle this major task with quickness and complete organization. We go room by room, carefully packing everything you own in a way that ensures its safety and integrity throughout the move. Plus, we have all of the supplies on hand, backed by our tried and true packing techniques.
Loading/unloading: Don't throw your back out trying to lift a sofa into a truck or put your delicate items in danger with improper loading techniques. Leave the loading and unloading to our team of furniture movers! We'll handle everything with care every step of the way, from the house to the truck and back into the house again.
Vehicle moving: If you've got a vehicle that needs to make the journey with you, but isn't ready for the road, let us know. We have the equipment to get it transported safely, without you having to be behind the wheel.
Piano moving: Pianos are extremely delicate and require the utmost care when moving. We're experienced piano movers in Cranbury, NJ and pay close attention when handling your instrument. Trust us for proper relocation without disrupting its frame or integrity.
Furniture moving: Let us assist you with any furniture you need moved. We can handle living room and bedroom furniture of all sizes and styles, alongside kitchen and dining room pieces, patio furniture and just about anything else.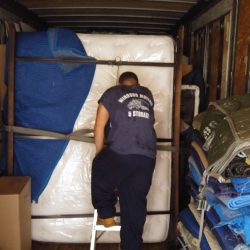 With all of the above considerations, wouldn't it just be easier to let the pros handle your move? Contact Windsor Moving Company Inc today at 609-448-8840 and let our furniture movers provide you with a quote regarding the scope of your move.